This past Sunday, Agape Baptist Church became the 5th center where we launched our TAL Sunday feeding center program. Praise the Lord!
This is a church that was begun in the late 2000's and is pastored by a faithful servant called Rev. Cosmas Atita. This church is located in Eldoret and is one of the closest to our Touch A Life office.
Rev Atita pastors the church and the family, especially his girls help in praise and worship. His wife Hellen handles the ladies and choir team. They also have a sowing ministry with the ladies that my wife is in charge of.
We spent the last whole month of June with the church and were so blessed by the knowledge that Rev. has in teaching and preaching. The church was so excited about the feeding program that was to be launched this month. We thank you so much for the funds that were sent to assist in purchasing the food items for this month and for the month of August. With the funds we were also able to purchase kitchen items and cooking items like firewood and charcoal. We still have funds for the month of August to purchase more food items and cooking items.
This past Sunday, launching the program, we were able to feed around 30 Sunday school children and also fed a number of adults with the food that remained. You will see from these photos of how the kids enjoyed the food, as well as the purchase and delivery of both the food and kitchen items. We also have in that link a video of Rev. Cosmas appreciating all those involved in supporting the feeding program and the launch of the program at his church.
It is our prayer that what was started here, will be the beginning of many both the young and the old, coming to know our Lord Jesus and giving their lives to Him. Pray for this church even as they plan to build a permanent church. Pray for the Sunday school children that not only will they be filled physically but also spiritually.
This is one of my favorite verses – Col 3:23-24 – and whatsoever ye do, do it heartily, as to the Lord, and not unto men: knowing that of the Lord ye shall receive the reward of the inheritance: for ye serve the Lord Christ.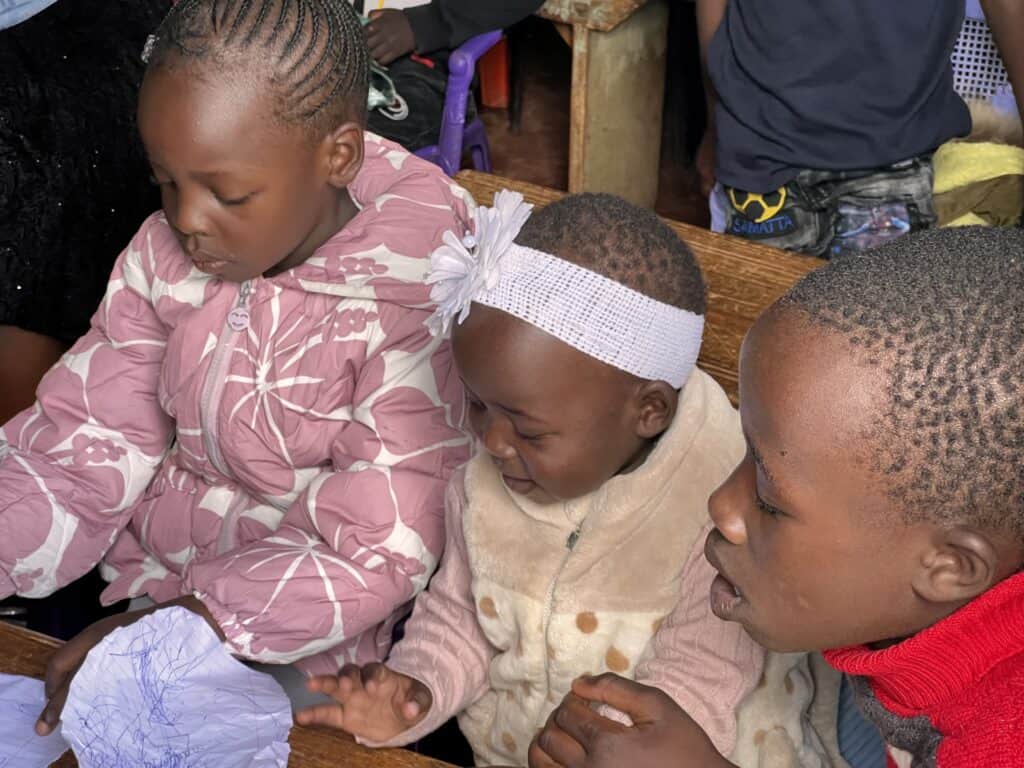 Read more about some of our other feeding centers! You can help fund this feeding center and more by donating below.