645 words – reading time 3 minutes
This report and introduction was written by Pastor Ananda Kumar, now with Christ. His son, Kishore Palivela, an Indian Navy veteran, now oversees their work.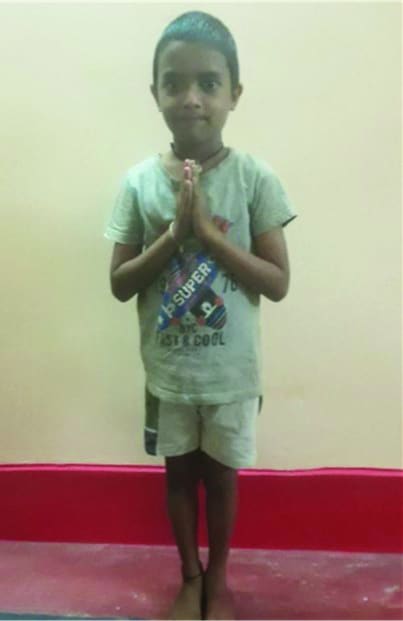 Yerramnadi Teja is a third-grade kid, and his leper parents are Raju and Bhavani. Raju works for the hair salon, where he has to pick up all the hair and collect it into trash can-size bags. On good days, his pay is minimum wage which is barely $2 a day. This is because he will get paid 300 Rupees per bag of hair ($3.67), not by the salon but by the wig makers. His income is meager because it takes at least two days to fill the whole bag. So he will take that bag full of hair and sell it where they use it to make wigs. His earnings are far from what is needed to feed his family. Still, at least he sees his family most evenings, whereas most lepers cannot claim that as they go out begging for days at a time.

Teja's mother, Bhavani, works in their little, one-room house and cleans other houses in the leper community for lepers who cannot help themselves. She does this voluntarily.

Having such low wages, his father cannot feed them, and his mother cannot see their child playing like a normal kid. It breaks their hearts. But little did they know that our heavenly father would not forget them and saw them as they worked with empty stomachs. He miraculously chose people thousands of miles away from India and burdened them to help feed starving Indians. (I am so glad to work with you on this great mission and to help people realize how great their God is and that following Him will bring real change in India. These kids will make India a better place than they once knew, and I hope to see India as a Christian nation someday. This is possible with people like you helping us reach India with love and salvation.)

Teja is a lovely kid and wise beyond his years. He loves to memorize Bible verses and remembers the stories he had heard many days before. He loves to play with the little guys in our community and is a blessing to us all. Teja wants to help his community by becoming a teacher. He wants to teach all the other children of leper parents so they won't be rejected by the schools because of this disease they are known for.

Teja likes Spicy Chicken Biriyani with "lots of chicken." (That's what he said). He also likes to play Cricket. The kids need more bats, balls, and wickets, so please pray for their needs, like old toys and clothes. We are feeding them and keeping them together in the same community. In this way, they share food and stories that happen in their classes and support each other through tough times. It saddened me that these kids experienced more trauma than an average adult because they had to search for food and sleep on the footpaths alone. But now, all that has changed because they have warm and tasty food in front of them.
I thank you, the sponsors, for being the people with the biggest hearts, and I pray that God blesses you with an abundance of everything. God gives to people who give to the poor. Much has been given to you, and much will be required of you. I will keep praying for you and your family. Please pray for mine, that God will use us more to do His bidding.

Jason and Tori Engelman's businesses fund this boy and about thirty other children in this leper colony. Still, this same ministry also has an orphanage for non-leper children, with up to 84 children WITHOUT ANY SUPPORT. Would you like to help by donating to this orphanage? (Grace Children's Home)