Remembering Rev. Solomon Elondanga – A life dedicated to Preaching and service – His Testimony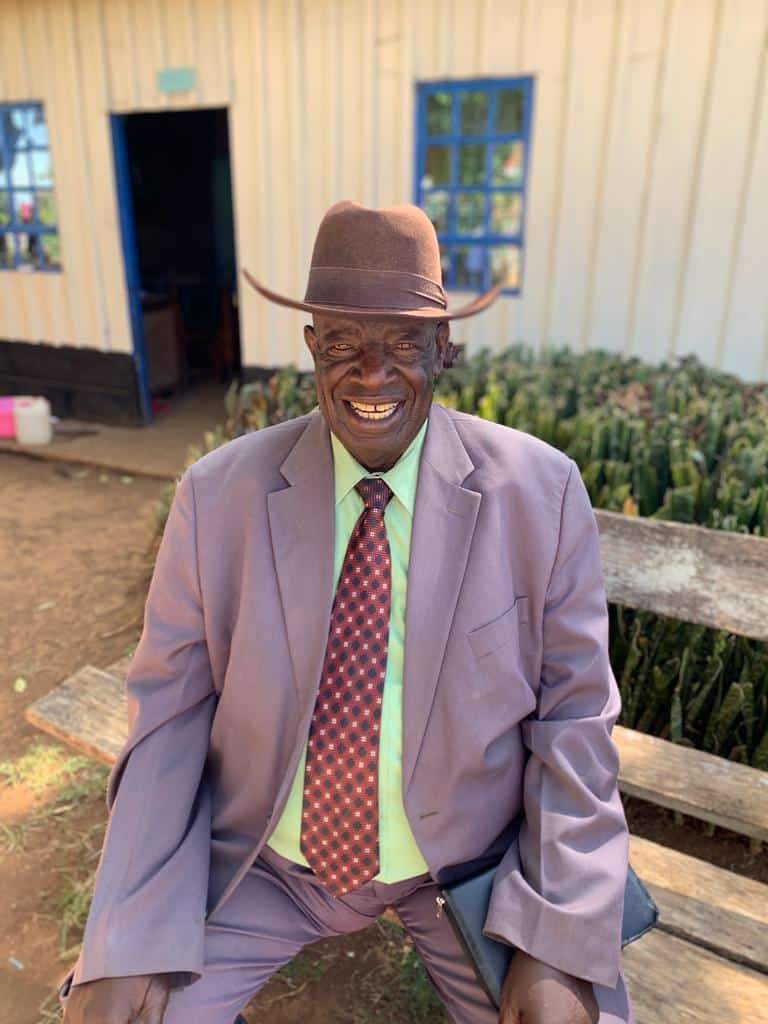 There are indeed certain individuals whose lives leave a lasting mark on the people around them. Rev. Solomon Elondanga was one such individual. His remarkable journey and testimony in the ministry began when he was employed in the Bible school as a cook and, through the years, became a student, graduated and became a pastor, later became a teacher at the Bible school and then to the dean position from which he retired back in 2020. His tireless efforts in training preachers, planting churches, and leading countless souls to the Lord, are testaments to his unwavering faith and dedication in service to the Lord. Sadly, this past Sunday (July 16, 2023), we bid farewell to a great soul who peacefully departed due to heart failure while receiving treatment at Moi Teaching and Referral Hospital.
Rev Elondanga's testimony is a testimony of how God can use anybody to bring impact to many and to the ministry. He discovered his passion for the word of God while working as a cook at the Bible school. Despite this humble beginning, he remained steadfast in his belief in the Almighty. As he immersed himself in the daily routines of the kitchen, he diligently observed the teachings and lessons that could be heard from the classes. He later realized that his life's purpose extended far beyond the confines of the kitchen, and with hunger for knowledge and spiritual growth, he pursued pastoral studies in the same institution.
He later graduated and was ordained as a reverend after years because of his passion, wisdom, knowledge, and dedication to the word of God. This zeal and commitment would soon get the attention of the institution, where he was offered the role of a teacher at the very institution where he once prepared meals for others. As a teacher and then dean, he touched the lives of countless Timothys', instilling in them the knowledge of scripture and the importance of compassion, empathy, love, and dedication in their ministries.
His extraordinary communication gift and ability to connect with people made him a gifted preacher. His sermons were full of insights, powerful messages, and story-telling that left an impact on the listeners. He believed that spreading the gospel of the Lord was not confined to the walls of the church and therefore took his sermons to the streets, villages, open fields, person to person evangelism in order to reach out to those who needed guidance, love, compassion, and most importantly salvation. Through this, countless gave their lives to the Lord. Praise God!
Rev. Elondanga played a vital role in starting more than 50 churches and has helped in starting a couple more with fellow preachers. Just to mention a few: Usalama Baptist, Ngarua Baptist, Lorgarin Baptist, Orare Baptist, Chebara Baptist, Illula Baptist, Mountain-View Baptist, and Kapsoya Baptist among many more. These churches flourished under his guidance and still are as he led the congregations on the spiritual path. He also acted as a guiding light and a mentor for many aspiring preachers. His dedication to training preachers ensured that the teachings would be passed down through generations. Many of his students, who today are senior preachers, include: Rev. Thumbi, Rev. Njoroge, Rev. Nyabero, Rev. Alute, and Rev. Khaemba among many and countless pastors. Even as age caught up with him and health concerns emerged, Rev Elondanga remained committed to serving the Lord and His people. The faith he had, sustained him through trying times as he continued to preach the gospel. He always used the catchphrase "Mungu Anaweza" – (God is able) in all situations.
Family
Rev Elondanga was also a devoted husband, father to his family. His beloved wife Miriam has stood by his side throughout their journey together, offering support and being a pillar of strength. Together they have raised ten children, and some have embraced their father's calling to the ministry and are actively involved in the ministry. We have two preachers, choir ministers, and youth leaders from his family.
Many have come together, former students, fellow preachers, and the community to celebrate the man whose presence had left an everlasting impression. His legacy lives on in the countless lives he touched and transformed. His teachings will continue to have an impact on those he mentored and the churches he planted will stand as a testament to his faith. What a testimony!
May those who loved and respected Rev Elondanga find solace in knowing that he is now in the presence of the Lord who he served so faithfully. As II Corinthians 5:8 reminds us that "We are confident, I say, and willing rather to be absent from the body, and to be present with the Lord" We indeed do not mourn but celebrate his life in the ministry and in serving God.
Matt 25:23 – "Well done, good and faithful servant; thou hast been faithful over a few things, I will make thee ruler over many things: enter thou into the joy of thy Lord"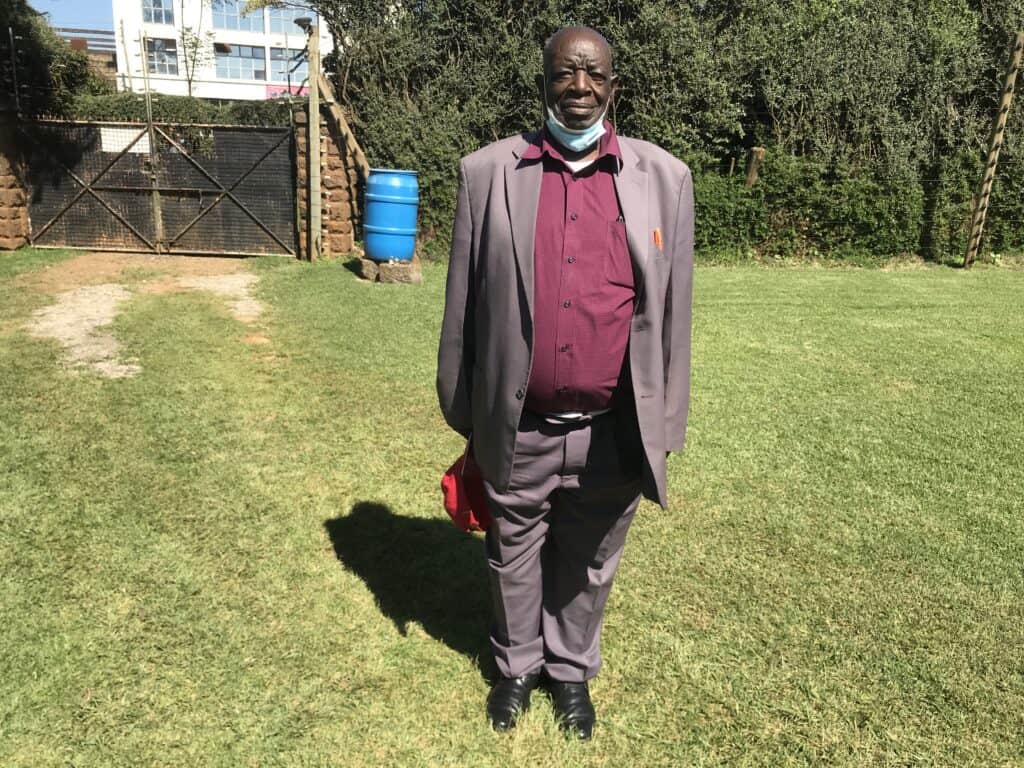 Rev. Moses Areng Lomoe a dedicated minister. Here is his testimony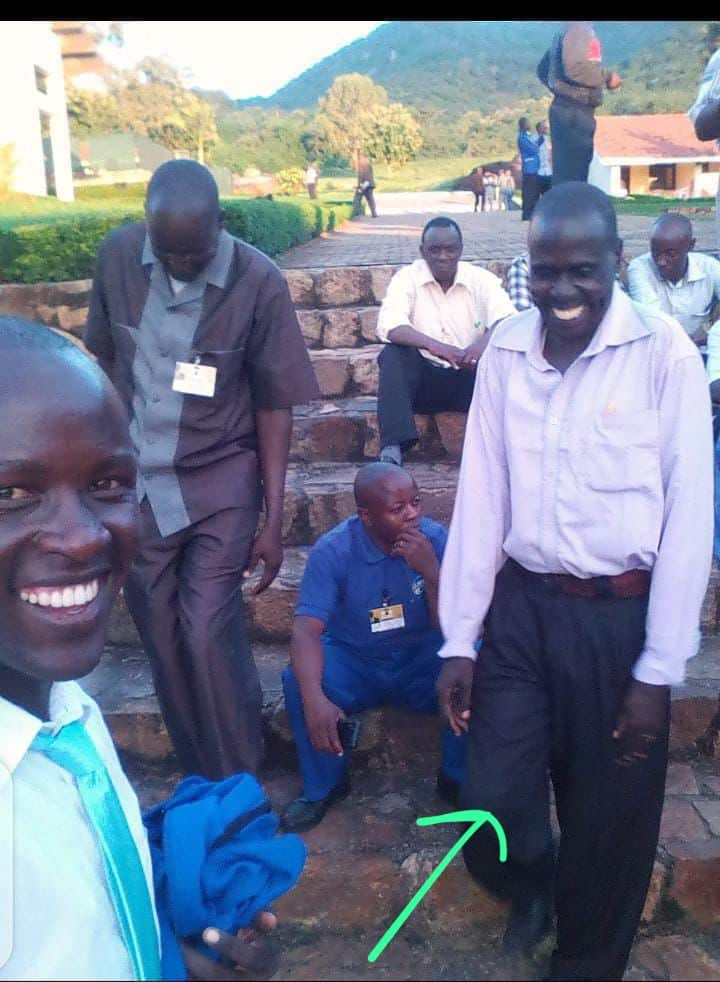 Rev. Moses Areng Lomoe, preacher and devoted servant of God, tragically passed away after getting hit by a motorbike on July 6, 2023. It is a profound loss for us, the church, and all those lives that he has touched. Through this article, we aim to honor and remember the life and ministry of Rev. Moses, his contributions to the spread of the gospel in the communities in the desert areas of Lodwar in northern Kenya, and the legacy he left behind. Here is his testimony.
Born on 1st Jan 1970, Rev. Moses is one of the earliest preachers in Lodwar who Rev. Randall Stirewalt trained. He dedicated his life to serving God and spreading the gospel's teachings. He was a man who embraced his calling wholeheartedly. His unwavering faith led him to join Makutano Bible School in 1992 and complete his pastoral studies in 1994. At the beginning of his ministry, he was posted as a pastor by the Bible Baptist Mission to Kalemunyang. In the same year and he demonstrated a remarkable passion for evangelism, church planting, and training of preachers.
Rev Moses was committed to his calling, which resulted in the establishment of several churches in his home area of Lodwar and Lorugum. Recognizing the need for effective leadership within his community, he also initiated programs to train men for the ministry, equipping them with the necessary spiritual and practical knowledge to serve their congregations.
His vision extended beyond individual churches and personal outreach, and this move led to the establishment of the first Bible school in that area in the year 2000, Lodwar Bible Baptist Theological College. This institution aimed to provide theological education to individuals aspiring to serve as pastors, teachers, missionaries, and church leaders. Some of the preachers we now have in our Lodwar fellowship who were trained in this institution include; Rev Hosea Esinyen, Rev. Joseph Lomurukai, Pst Michael Lolimo, Pst Mark Losike, Pst Marko Ekonon, Pst Paul Lokong, among many others. Most of these preachers are now teachers in the institution as well.
Throughout the years, Rev. Moses dedicated himself to leading people to Christ. He moved from village to village, from one house to another, spreading the Lord's gospel. As a result of his efforts, many lives were transformed, and numerous souls found salvation in Jesus Christ. He also planted several churches where some of his Timothys' pastors today. These churches, just to name a few include; Kalemunyang Baptist, Naremit Baptist, Naipa Baptist, Lokapel Baptist, Lochor Baptist, Namoruputh Baptist, Berea Baptist, Kanam Baptist, Kakuma Baptist, Lokiriama Baptist, Lobei Baptist, Lorugum Baptist his serving church before the demise.
Last year, he also established a new Bible school, Lorugum Bible Baptist Theological College, to train more spiritual leaders and those with a calling. They had seven ladies who graduated as teachers. Now the school has already enrolled around ten students eager to follow our Lord's teachings and leadership. It is our prayer that his legacy and work will continue.
Family
Beyond his remarkable contributions to the ministry, he was a loving husband and a devoted father to 11 children. Together with his late wife, Christine, they had 7 children namely: Nathan, Ruth, Samson, Lydia, Gideon, Dinah, and Subira and with the current wife, Jacinta they had 4 children namely: Christine, Mark, Mirriam, and Simon. He loved his family and cared for and supported them just like the ministry.
We extend our deepest condolences and offer our support during this trying time.
May his testimony be a guiding light to those around him, and continue to shine for many years to come.
II Tim 4:7-8 – "I have fought a good fight, I have finished my course, I have kept the faith: henceforth there is laid up for me a crown of righteousness, which the Lord, the righteous judge, shall give me at that day: and not to me only, but unto all them also that love His appearing."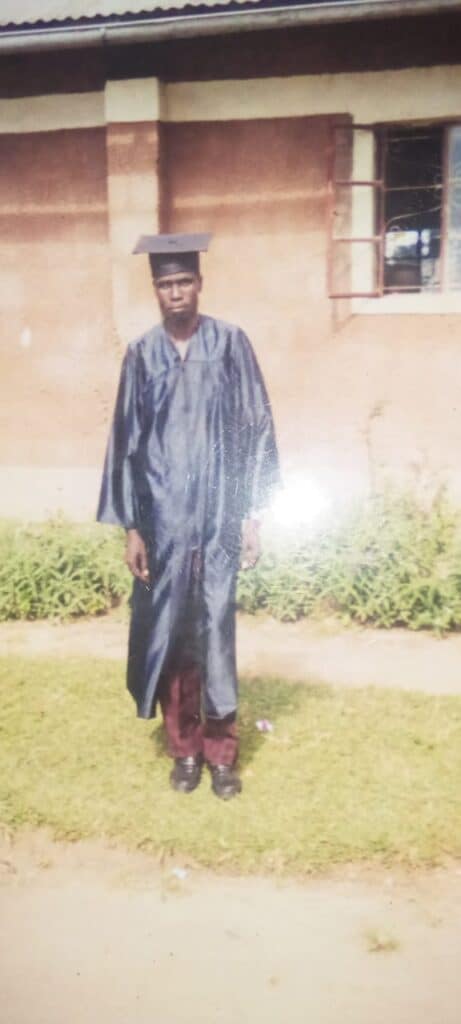 If you would like to help other national church planters just like them, you can do so below by giving to our Great Commission Fund.