I hope this letter finds you well and filled with the spirit of kindness and compassion. I am writing to share a story of hope, transformation, and a chance to make a lasting impact on the lives of women in India. We work with a local pastor in India who, since 2011, has run a sewing school, an integral part of the "Reaching Women for Christ" initiative by the local church has been changing lives and creating opportunities for women who need them most.
Imagine a journey where education is not only a means to learn a valuable skill but also a path to faith and self-discovery. Over the years, their sewing school has provided training to nearly 400 women, many of whom come from Hindu backgrounds. Their mission goes beyond teaching sewing; it's about providing these women with the power of faith and skill to shape their destinies and continue the work of the Great Commission.
Sharing the Journey:
With two semesters each year, a five-month training period, summer and Christmas breaks, the sewing school offers a comprehensive curriculum that not only equips these women with sewing skills and Biblical training and discipleship but also allows them time for personal growth and rejuvenation. These efforts have led to the baptism of 250 women, and 60 of them have become active members of our church community.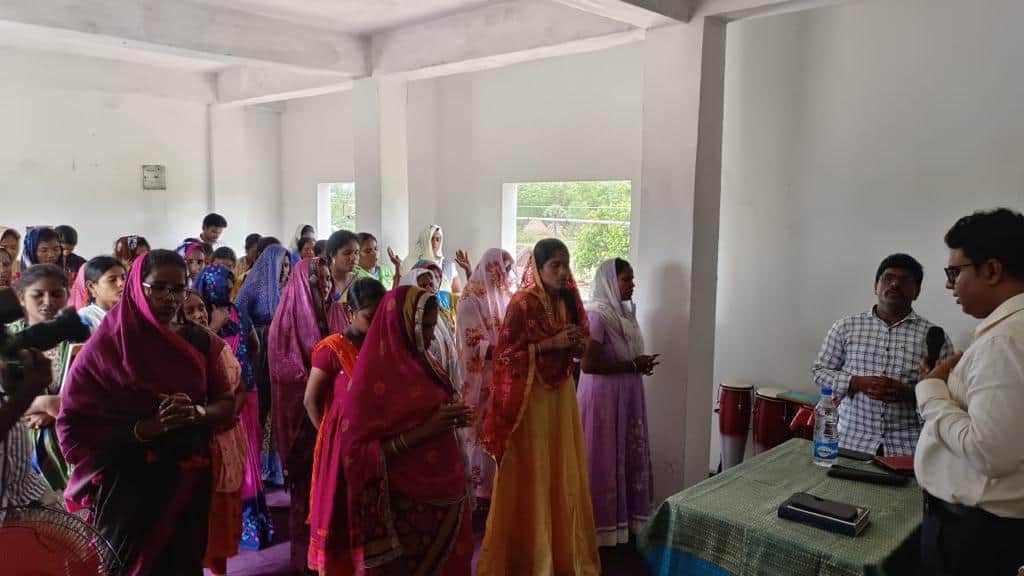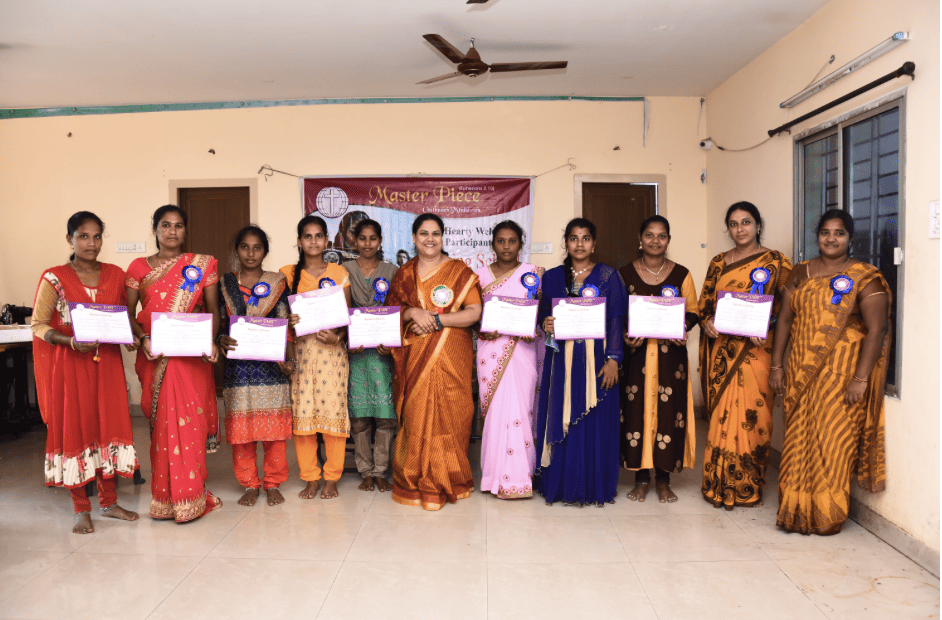 A Gateway to Transformation:
This approach is not only about training; it's about inclusivity and empowerment. We prioritize women from financially disadvantaged backgrounds, including widows, those of domestic workers, and those from lower economic strata. This is where your support becomes a game-changer. Your contribution will directly help us offer scholarships, provide training materials, and ensure that these deserving women have the chance to rewrite their life stories.
Impact that Ripples into Waves:
The success stories that have emerged from our sewing school are truly heartwarming. Mrs. Laxmi, a survivor who was falsely accused of murder and later acquitted, found solace in faith and sewing. Her journey from despair to innocence is a testament to the power of transformation. Mrs. Ramadevi's journey from being a young lady seeking purpose to a successful tailor, homeowner, and devoted Christian demonstrates the remarkable potential within each woman we reach. This wave turned into a tsunami when her Husband and his family also became Christians.
Your Invitation to Make a Difference:
In November 2019, they proudly launched our second sewing school, but the global pandemic temporarily halted progress. Now, as they move forward with renewed determination, they need your support more than ever. Your generosity will help continue providing professional training, nurturing faith, and building futures for countless women who deserve a chance.
Your donation, no matter the size, can make an impact:
$50 could provide sewing materials for one student.
$100 could support a woman's scholarship for the training program.
$150 could provide a new sewing machine for graduates of the program. ($7,200 would provide one for each of the most recent graduates)
$250 could contribute to the development of training resources.
$500 could help us expand their reach to more disadvantaged areas.
Join us in prayer for Change:
Your partnership is crucial to this mission. We invite you to be part of this remarkable journey of empowerment, faith, and growth. Together, we can uplift women, transform communities, and leave a legacy of hope for generations to come. You can give online below, or you can mail in a check and designate it "Sewing School". Visit our website to learn more about our projects.
You can also call us at 800-522-4324 or email us at support@finalfrontiers.org to discuss your contribution or any questions you may have.
Thank you for considering this heartfelt appeal. Your support will not only create ripples of change but also weave a tapestry of opportunity, faith, and self sufficiency for these women.
Yours in Christ
Daniel Nelms
President
Final Frontiers Foundation